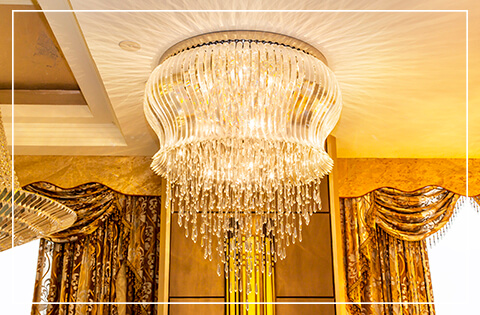 We locate in the lighting capital city Guzhen town, Zhongshan city, Guangdong of China. As a 17 years of China lighting manufacturer and exporter, we export our lighting to more than 50 countries. We have sufficient employees working on the production line with the capacity of 30 containers monthly.
Our R&D department is very creative in developing new lighting products. In addition, our QC staff members have over 10 years of experience. Furthermore, our products are qualified for UL, CE, SAA and ROSH standards. For more new lighting sources and information, please contact our trade consultants with 17 years light business experience now and enjoy our service.
Kamable lighting (www.kamablelighting.com) is a China manufacturer, professional supplier and exporter of lighting. It is an integration of design, production and sales.

We specialize in high quality modern

home lamps ,hotel project customize lights, include hotel lighting, banquet halls lamps, villas lights, churches light fittings and commercial lighting fixtures, including chandeliers(such as Large Chandeliers, Crystal Chandeliers, Maria Theresa Chandeliers, Traditional Chandeliers, Alabaster Chandeliers,Wrought Iron Chandeliers,Zinc Alloy Chan deliers,Church chandeliers, Mosque Chandeliers, Contemporary Crystal Chandeliers, Neoclassical Chandeliers, brass chandeliers),Hotel lights and Villa Engineered Lamps, ceiling lamps, wall lights, table lamps, floor lamps and LED lighting for residential application.

We supply classical lights and modern lamps, residential lamps and outdoor lights. Also we manufacture the lighting according to your drawings or lighting photos.